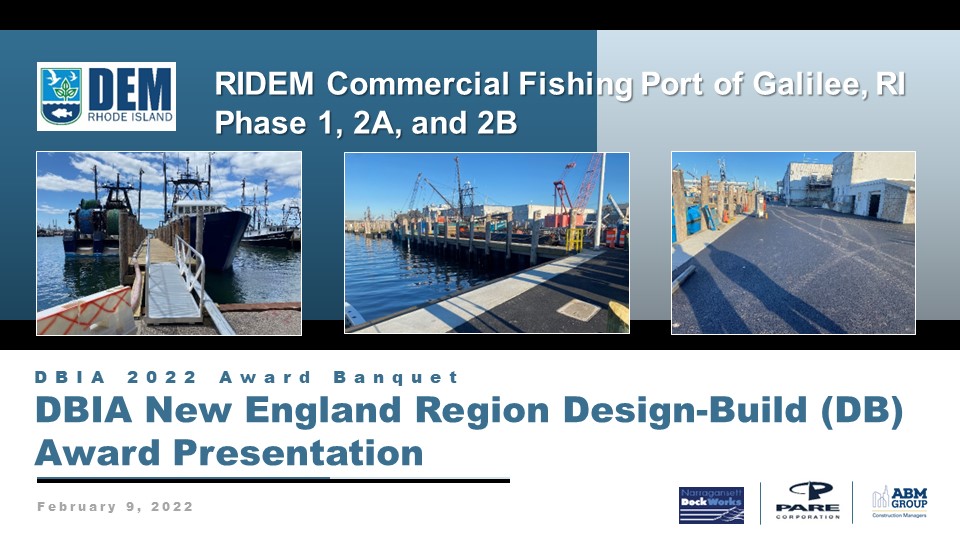 2/9/2023 NDW / Pare and ABM win Gold award for Design Build in Galilee. Only second to the Green Line MTBA project at 100 time bigger. I am personally proud of my partners and my crew. We all have a lot more to get done, can not wait.
2/10/2023 NDW gets has bid on project, now going to rebid.
2/11/2023 We are getting ready for the next phase in Galilee, Design build with Pare. Lets go boys.